Podcasts: Listen to Dr. Rachel
Dr. Rachel has been a guest on various wellness podcasts. Check them out below.
Wellness Beast by @Chooseloveart
​
Episode 4 features another heavy hitter guest, Dr. Rachel Goldman. Mental health is especially important during the world's current pandemic state so in this episode Dr. Goldman discusses:
- The benefits of Cognitive Behavioral Therapy
- Mental Health coverage
- The difference between hunger and stress eating
- Tips on combating stress/anxiety and much more!
The NASM-CPT Podcast With Rick Richey
The Mental Side of Health
Dr. Rachel Goldman joins Rick as a special guest discussing mental health during the times of COVID-19 and how CPTs can support themselves and their clients. What is within our scope of practice and when we should direct someone to a mental health professional. Also discussed are ways to bring up seeing a mental health professional in a way it can be best received.
Omnia Fitness with Rick & Drago
Episode 47
With Mental Health Awareness Month in full swing, the Omnia Fitness Podcast welcomes Dr. Rachel Goldman, a clinical psychologist specializing in health and wellness, including health behavior change and stress management. Listen in as we talk about the difference between emotional eating and physiological hunger, some ways to battle overeating, and the importance of balance.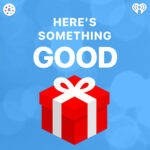 Here's Something Good
The Importance of Routine Right Now
Uncertainty can cause anxiety, and at challenging times, humans seek comfort in familiarity and routine. Dr. Rachel Goldman of the NYU School of Medicine offers great advice on how to form new routines that will give us back the sense of control we've lost. (Hint: Take baby steps!)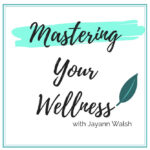 Mastering Your Mindset Podcast with Jayann Walsh
Season 4, Episode 71
In this weeks episode Jayann Walsh speaks to Dr. Rachel Goldman, a psychologist from NYC about why its so important to set boundaries in order to protect yourself from overwhelm and burnout, why positive self talk is so important and how to beat the Sunday night blues and make the most of your weekend.
The Dude Therapist with Eli Weinstein, LCSW
Jan 24, 2021 episode
Dr. Rachel joined Eli Weinstein, LCSW to discuss disordered eating, diet culture, CBT, and mental health all wrapped up into one amazing episode.
The Pulse WHYY
Changing Appearances
Dr. Rachel was featured on The Pulse to discuss and explore changing appearances, and the many ways they affect people's lives. The psychological effects of losing weight was discussed.