Dr. Rachel loves being involved in the community. She is constantly participating in fitness classes, charity functions, as well as organizing wellness events and speaking engagements . She is also a Rae Wellness partner, a Women's Health Magazine Action Hero, and National Fitness Day Ambassador.
Below are some events that she is involved with and how YOU too can get involved and join her!
NEW! Dr. Rachel is now offering workshops and webinars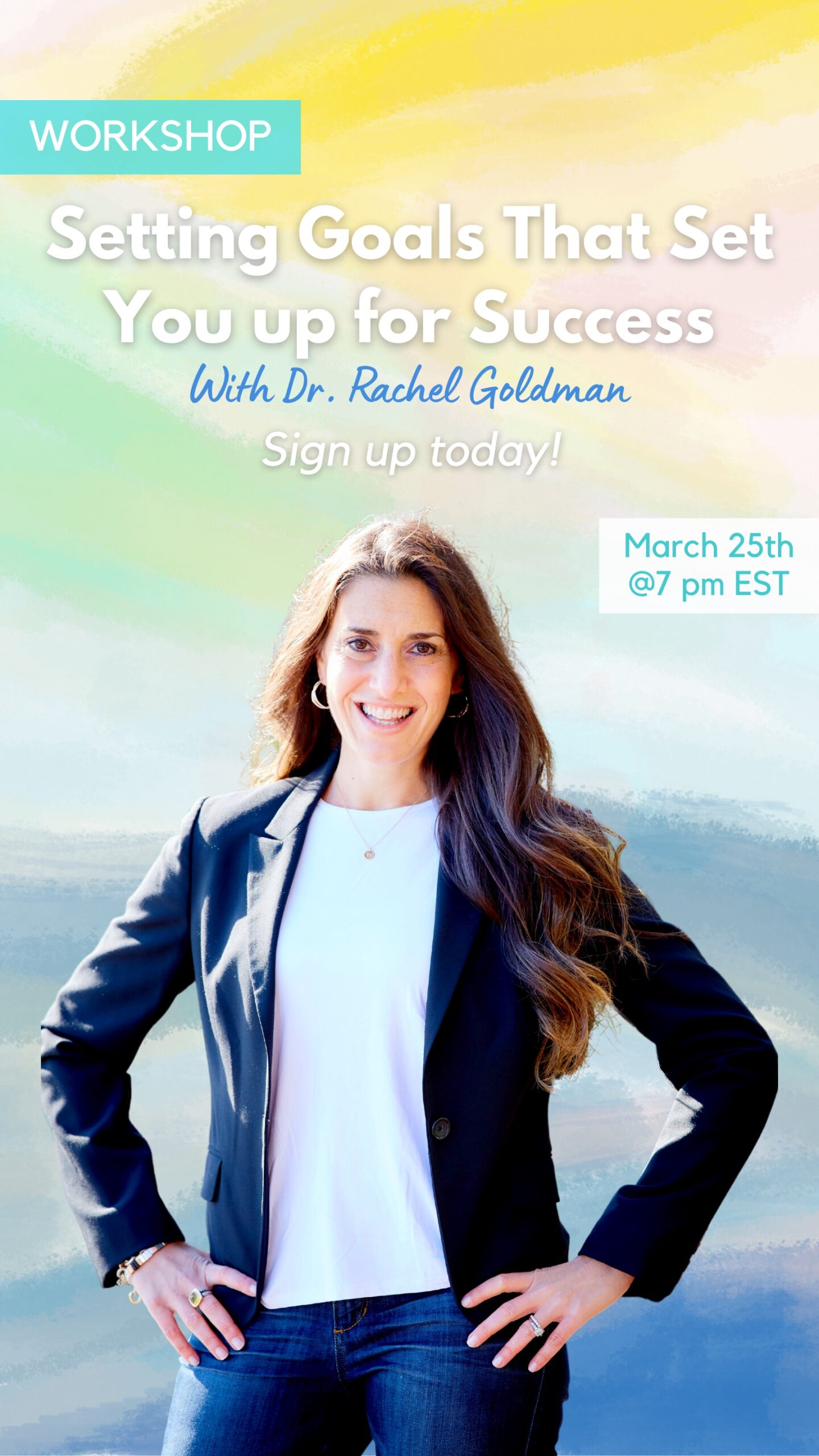 LIVE Workshop: Setting Goals That Set You up for Success
Thursday, March 25, 2021
7:00pm EST
Virtual 
Dr. Rachel hosted a LIVE workshop where participants learned how to set positive goals and intentions in order to get them on the path to living a happier and healthier life. Effective goal setting techniques were discussed and practiced to help set everyone up for success. This one- hour workshop included a LIVE Q&A. 
See link below for more information. Contact Dr. Rachel if you would like to purchase a copy of the recording, which includes a workbook.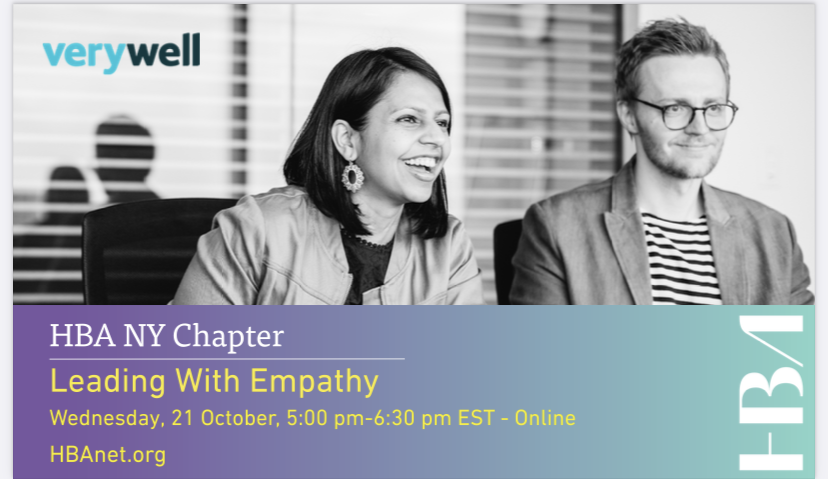 Leading With Empathy sponsored by VeryWell
Wednesday, October 21, 2020
5:00- 6:30pm EST
Virtual 
The Healthcare Business Women's Association, NY Chapter, presents "Leading With Empathy" sponsored by VeryWell. Dr. Rachel joined 4 other amazing women to discuss how to harness the power of empathy to fuel personal and team success. 
See link below for more information.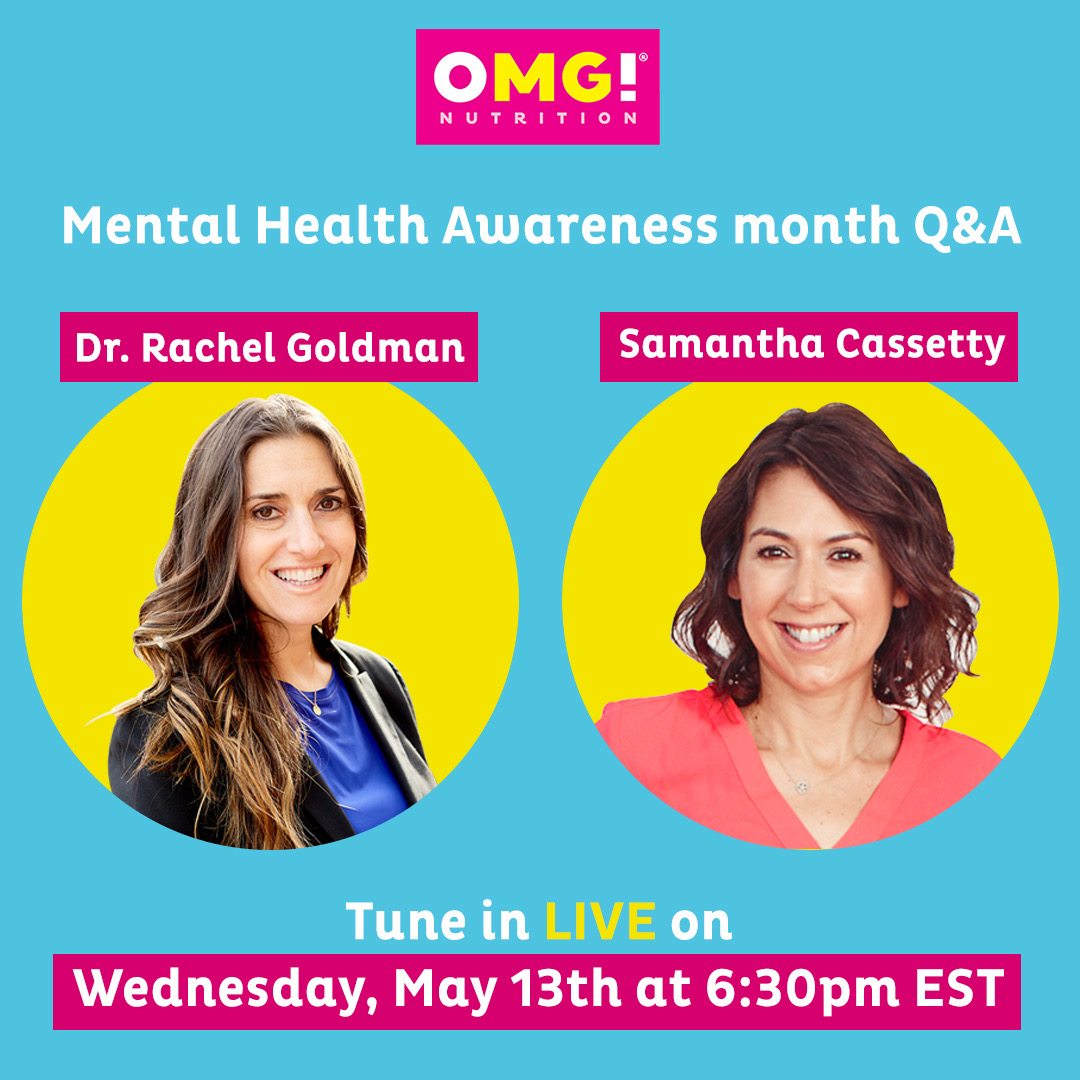 Mental Health Awareness Month Q&A
Wednesday, May 16, 2020 
6:30pm EST
Virtual 
May is Mental Health Awareness Month. With the increased stress and uncertainty of these times, taking care of both our physical and mental health can be especially challenging. With a little practice and attention, we can work to cultivate better ways of thinking, feeling, and responding to these challenges. Dr. Rachel partnered with
OMG! Nutrition
for a LIVE Q&A with
Samantha Cassetty
. They discussed maintaining mental health & wellness in the time of Covid.
See link below for more information.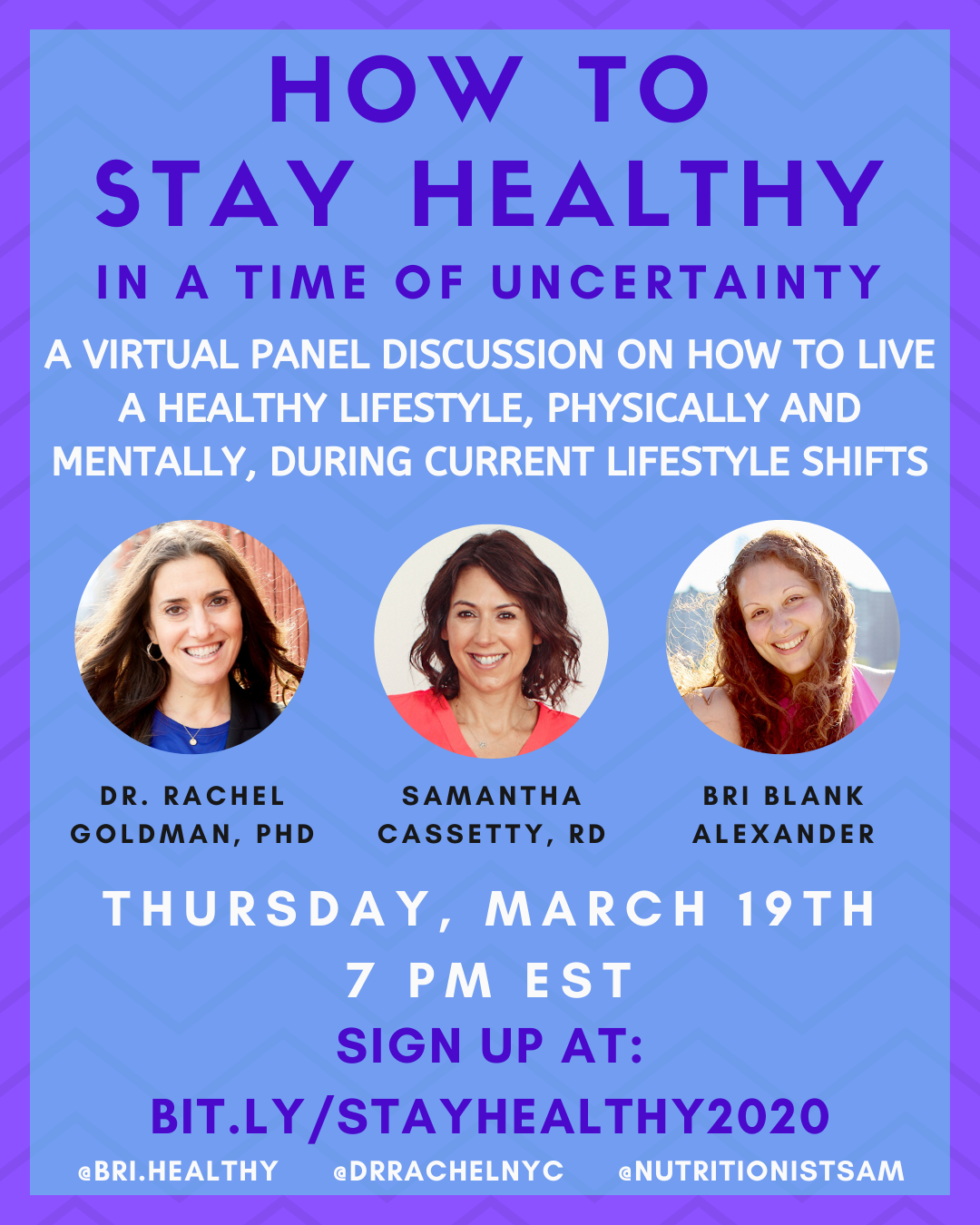 How to Stay Healthy During Times of Uncertainty (VIRTUAL EVENT)
Thursday, March 19, 2020
Virtual 
The Coronavirus is causing people to feel many different emotions and leaving people with many questions. Dr. Rachel joined Bri Blank Alexander, wellness expert and television personality, and Samantha Cassetty, Registered Dietitian, for a virtual event (social distancing-friendly) to address topics to help you stay healthy during this time of uncertainty.
See link below for more information.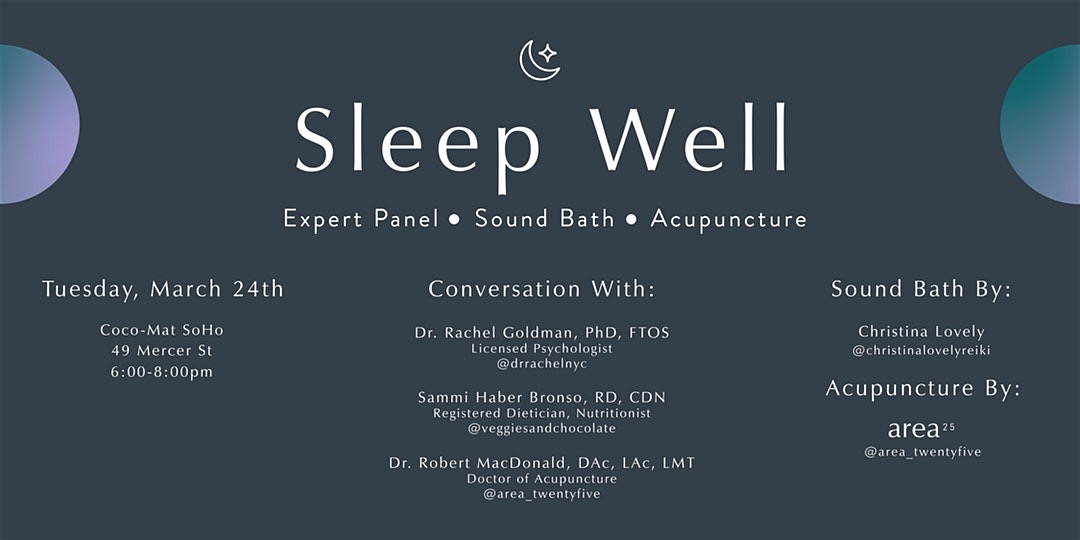 Sleep Well ~ Panel, Sound Bath, Acupuncture
(This event has been postponed due to COVID-19)
Date TBD
COCO-MAT
49 Mercer Street
New York, NY 10013
Dr. Rachel will be joining an expert panel to discuss the latest research on sleep and how your health habits can impact your sleep. We will help you identify what may be keeping you from sleeping well and will provide holistic wellness tips to help encourage a more restful sleep. After the panel, experience an immersive sound bath, enjoy a relaxing mini group acupuncture session and get to know new wellness brands. See link below for tickets and more info. Use code "AREA2510" for a special discount!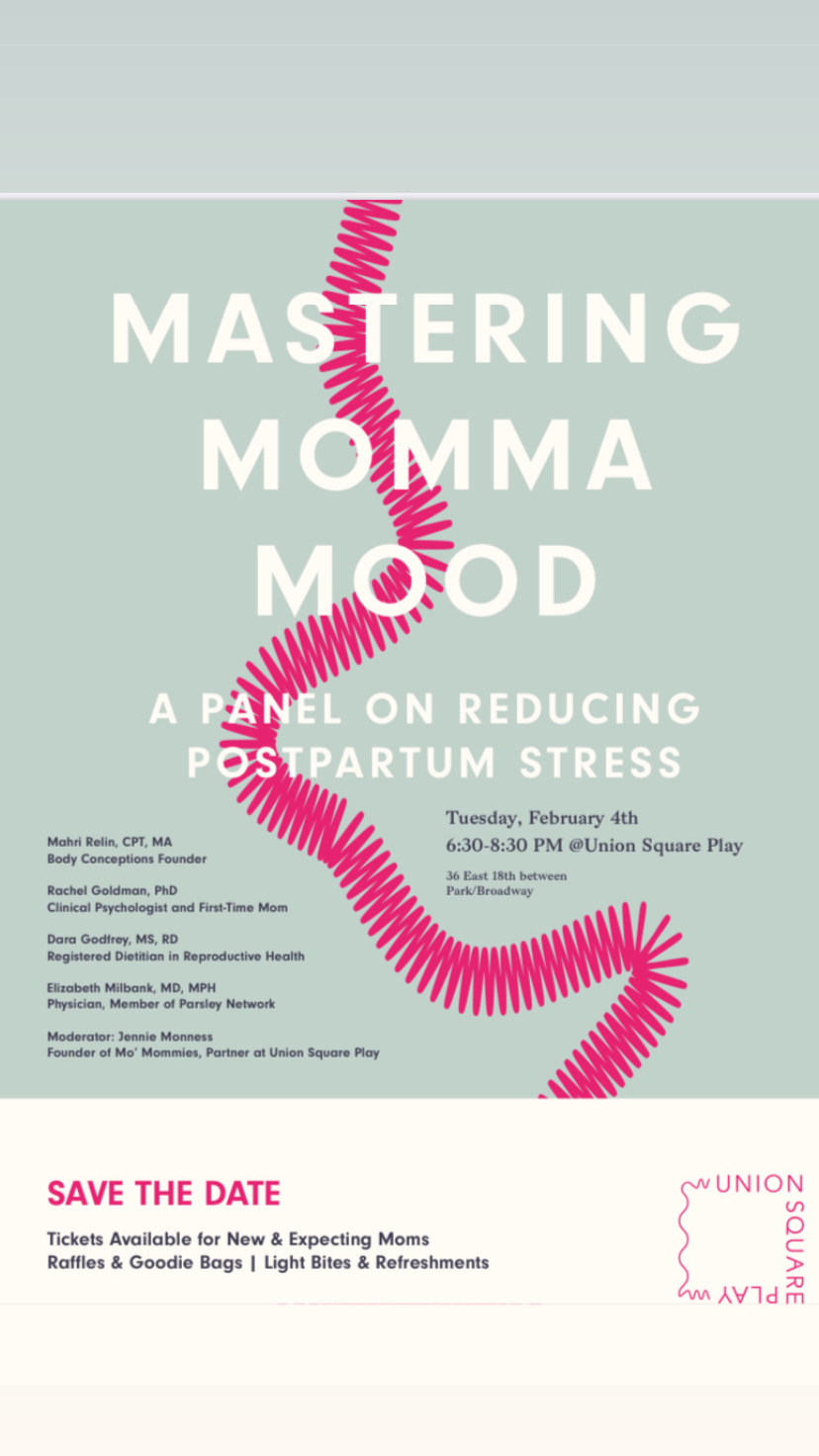 Mastering Momma Mood
Tuesday, February 4, 2020
Union Square Play
36 East 18th Street
Dr. Rachel joined an incredible power panel of women health experts to provide all of the knowledge you need around managing postpartum stress. We discussed everything from what you should be eating to breathing techniques that will help you alleviate some of the postpartum pressures you may be feeling as a mom.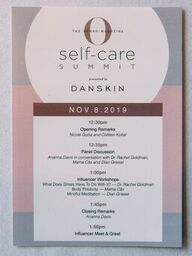 Danskin X The Oprah Magazine Self-Care and Wellness Summit
Friday, November 8, 2019
Hearst Tower
New York, NY
Dr. Rachel was asked to join an incredible panel moderated by Arianna Davis to discuss self-care and wellness. Dr. Rachel also gave a presentation titled "What Does Stress Have To Do With It" where she discussed stress management and relaxation techniques.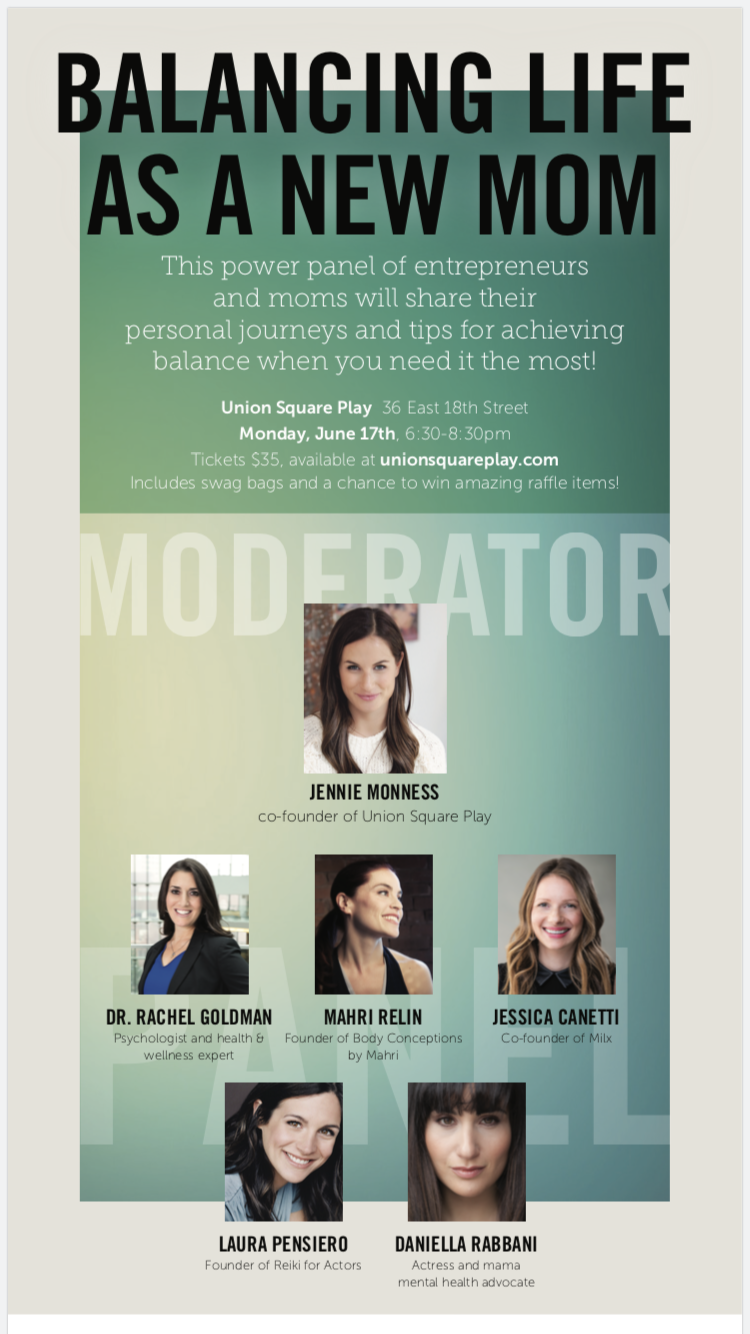 Balancing Life As A New Mom
Monday, June 17, 2019
Union Square Play
36 East 18th Street
Dr. Rachel joined an incredible power panel of women to provide expert tips, exercises and insider advice on finding balance when you need it most.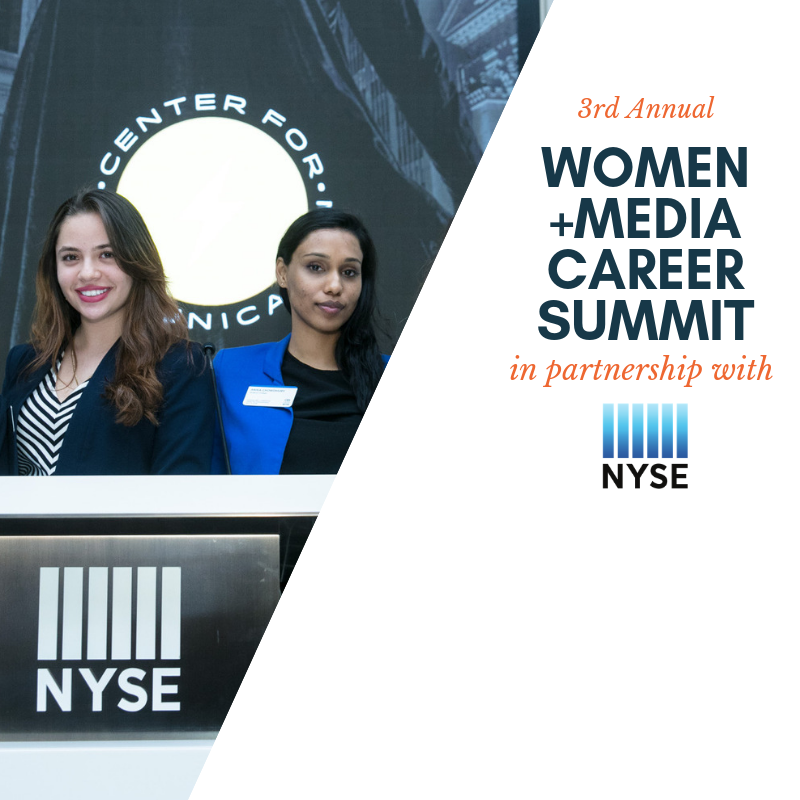 Women + Media Career Summit
Friday, April 12, 2019
The New York Stock Exchange
Dr. Rachel was asked to be a speaker for the Center for Communication's Third Annual Women + Media Career Summit, which was a full day forum highlighting opportunities in areas of business where women are typically under-represented. Dr. Rachel joined top executives, entrepreneurs, producers and directors sharing their career journeys and secrets to success. 
Dr. Rachel presented on Self-care and the Workplace. She provided tips to help implement a self-care routine NOW and how to maintain a healthy work-home balance.
See link below for more information and highlights from the event.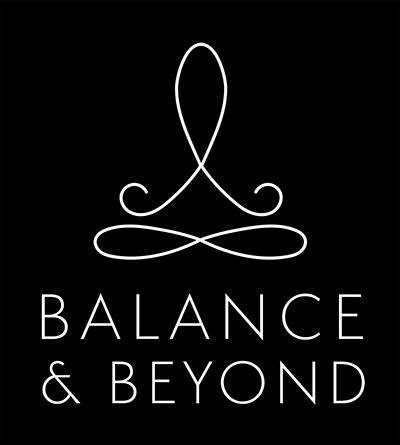 Balance & Beyond - A Wellness Event Series
Started in April 2018
Balance & Beyond is a wellness event series that Dr. Rachel created with Marketing SJ to bring together the wellness community in New York for relaxed but informative evenings packed with inspiration. Balance & Beyond events are put together to inspire, engage and network! Join us and meet like-minded people, dwell into some of the hottest topics in wellness right now, enjoy healthy food and hear from the experts in the field in a relaxed and casual setting.
Since April 2018, there have been 7 wellness events, topics have included: Beauty, Gut Health, Body and Fitness, Plant Based Lifestyle, Women's Health and Fertility, and Sleep. We are always planning our next event and continue to look for expert speakers and brands to partner with. 
See link below for more information, how you can get involved and ticket sales.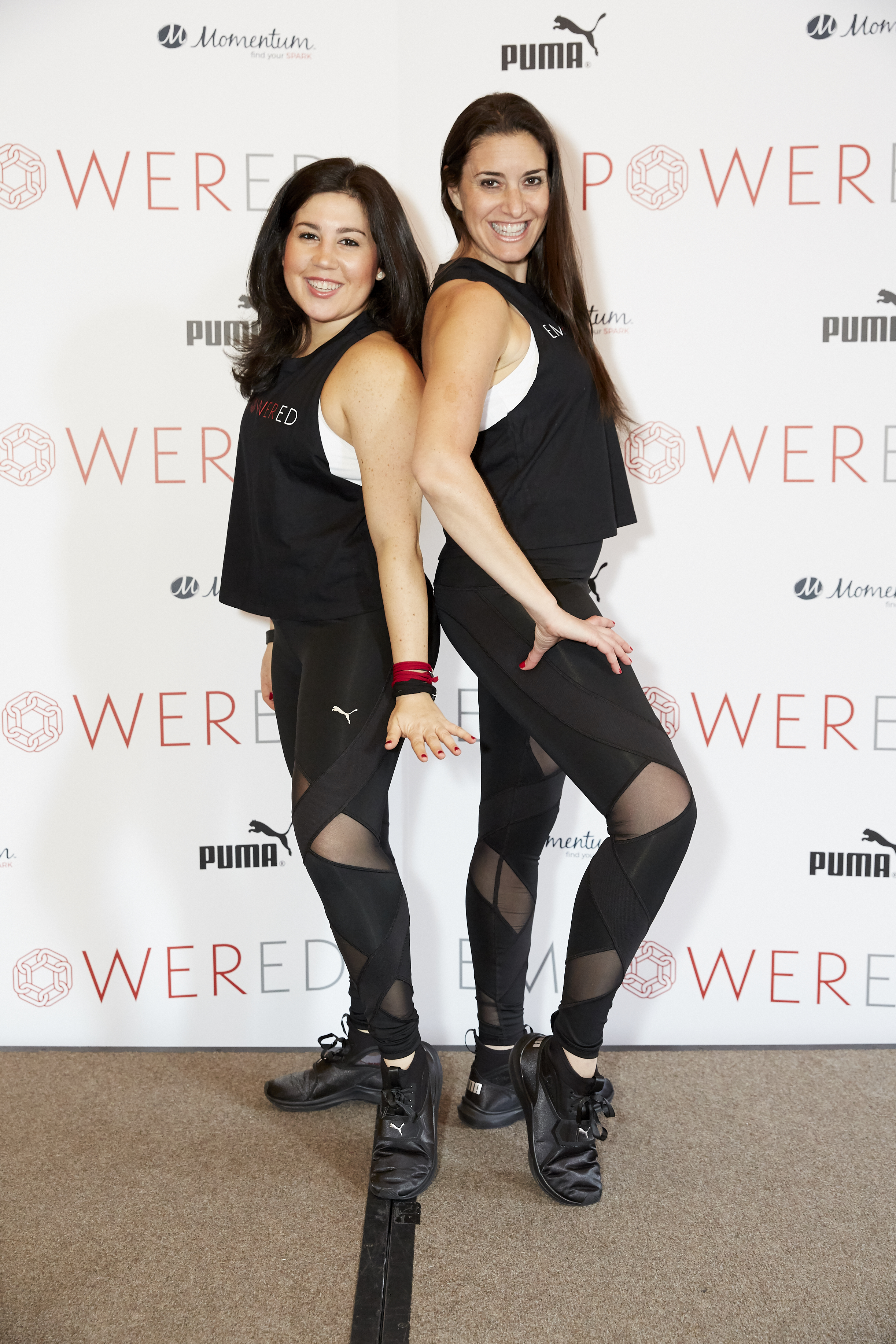 emPOWERed
Developed by Michele Gordon AKA Miss Motivational, Creator of Cardio Sweat Party, and Dr. Rachel,  clinical psychologist specializing in health and wellness, emPOWERed is designed to inspire you to live your life as a stronger, more powerful and healthier individual. Gone are the days of holding back. This is THE time to speak up, feel FANTASTIC, "do you", and make a difference!
emPOWERed is influenced by the series of "#MeToo" posts on social media in October 2017. Michele and Dr. Rachel decided things need to change and wanted to create a fun program that would bring women together, provide women with an emPOWERing sweat, and talk about ways to practice self-care that will leave them feeling STRONG, POWERFUL, and CONNECTED. What started as a 20-person event has now grown into a MOVEMENT and a space for women to connect and be inspired.
 Our last event was Sunday, March 24th in NYC. Stay tuned for more emPOWERed.
Want to bring emPOWERed to your organization/community? E-mail us at [email protected]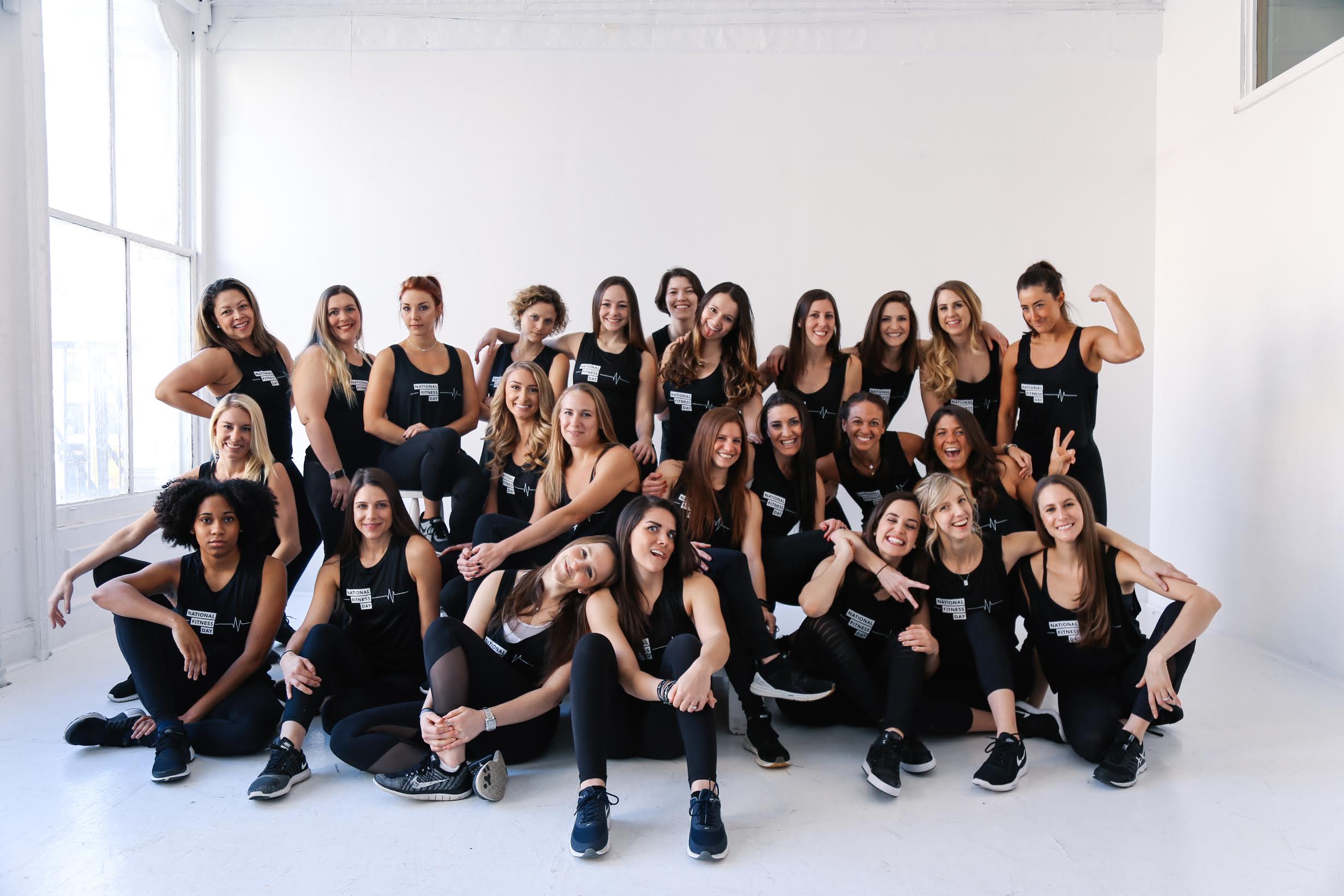 National Fitness Day
The first Saturday of May
Saturday, May 4, 2019
Dr. Rachel is a National Fitness Day Ambassador and is excited to share her love for fitness with you. Both personally and professionally, she has seen the benefits of fitness and movement firsthand. When she heard about National Fitness Day and it's mission, it made sense that she would get involved.
National Fitness Day, started in 2017, is a single day to celebrate strength and empowerment through fitness, but it's also a community and a movement dedicated to continuing to inspire people across the country to pursue a healthy lifestyle. Fitness has the power to change lives.
To learn more about National Fitness Day and how you can get involved please see link below.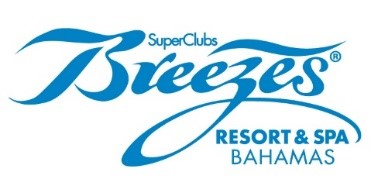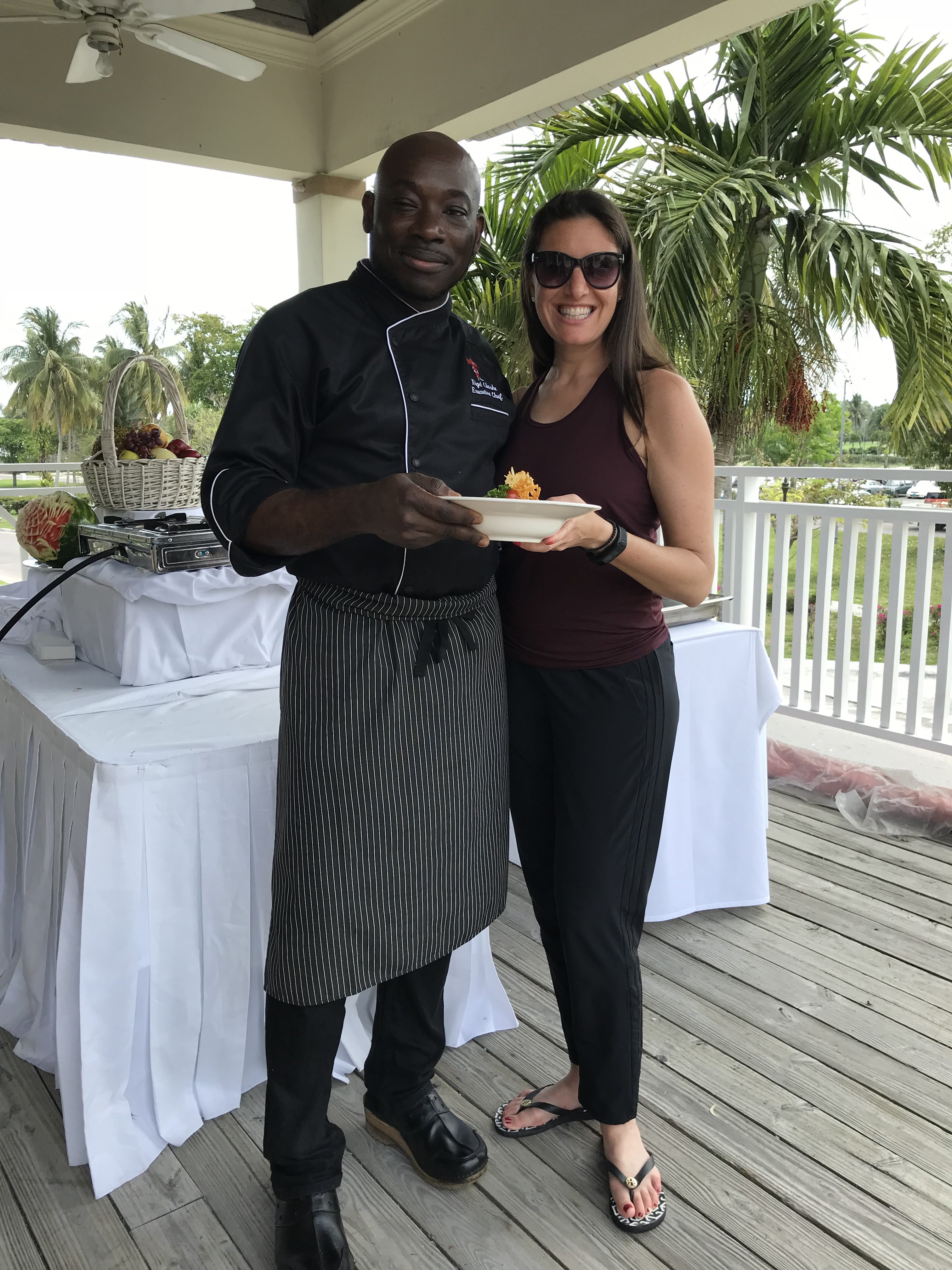 Breezes Bahamas Wellness Week
April 23- 27, 2018
Breezes Resort and Spa, Bahamas
The Caribbean Tourism Organization named 2018 the "Year of Wellness and Rejuvenation". To celebrate, Breezes teamed up with Crunch Fitness and Dr. Rachel to host their first ever on-site Wellness Week.
Dr. Rachel joined Crunch Fitness at Breezes in the Bahamas from April 23-27, 2018 to transform their popular all-inclusive beach resort into a wellness retreat.  Dr. Rachel provided daily Wellness Workshops and partnered with Executive Chef Nigel for daily Healthy Cooking Demonstrations.
See link below for more information! Stay tuned for more about Wellness Week.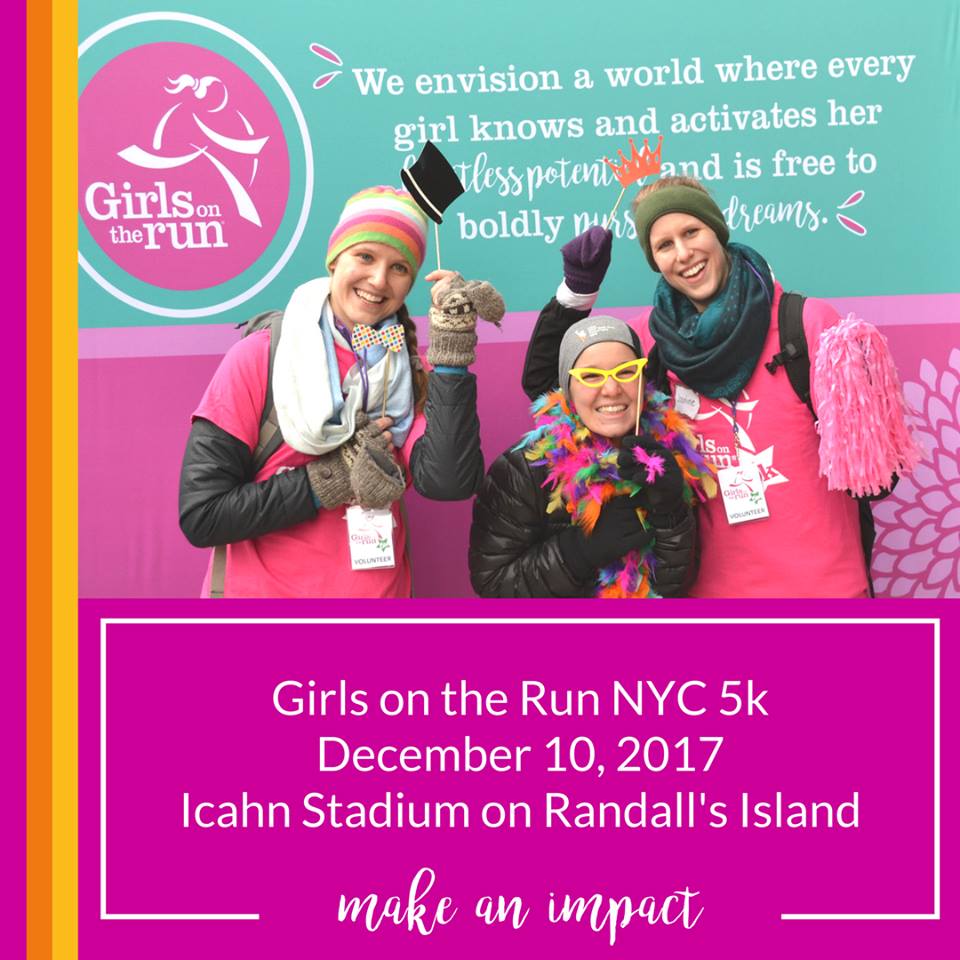 Girls on the Run NYC 5k
Dr. Rachel is excited to share Girls on the Run with you. She has been a volunteer for GOTRNYC for the past 3 years. She started as a Sparkle Runner where she ran with girls along the course and cheered them along as they completed their first 5k. The following season she was a Girls on the Run coach and then returned as a volunteer Sparkle Runner.
Find out how YOU too can get involved by volunteering, running, or becoming a Sparkle Runner. See link below for more information.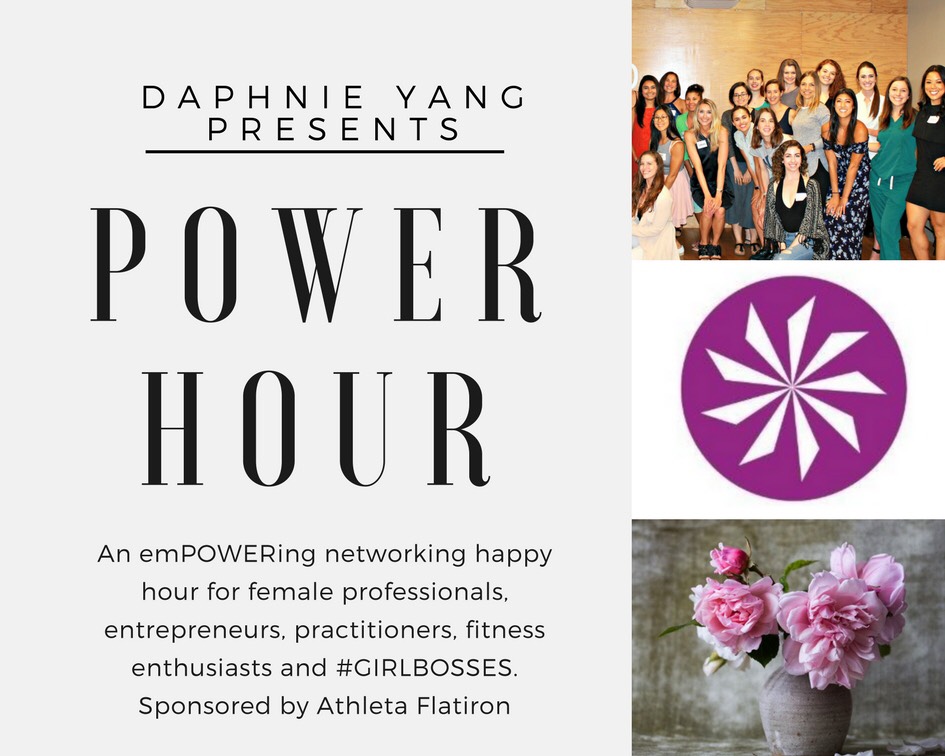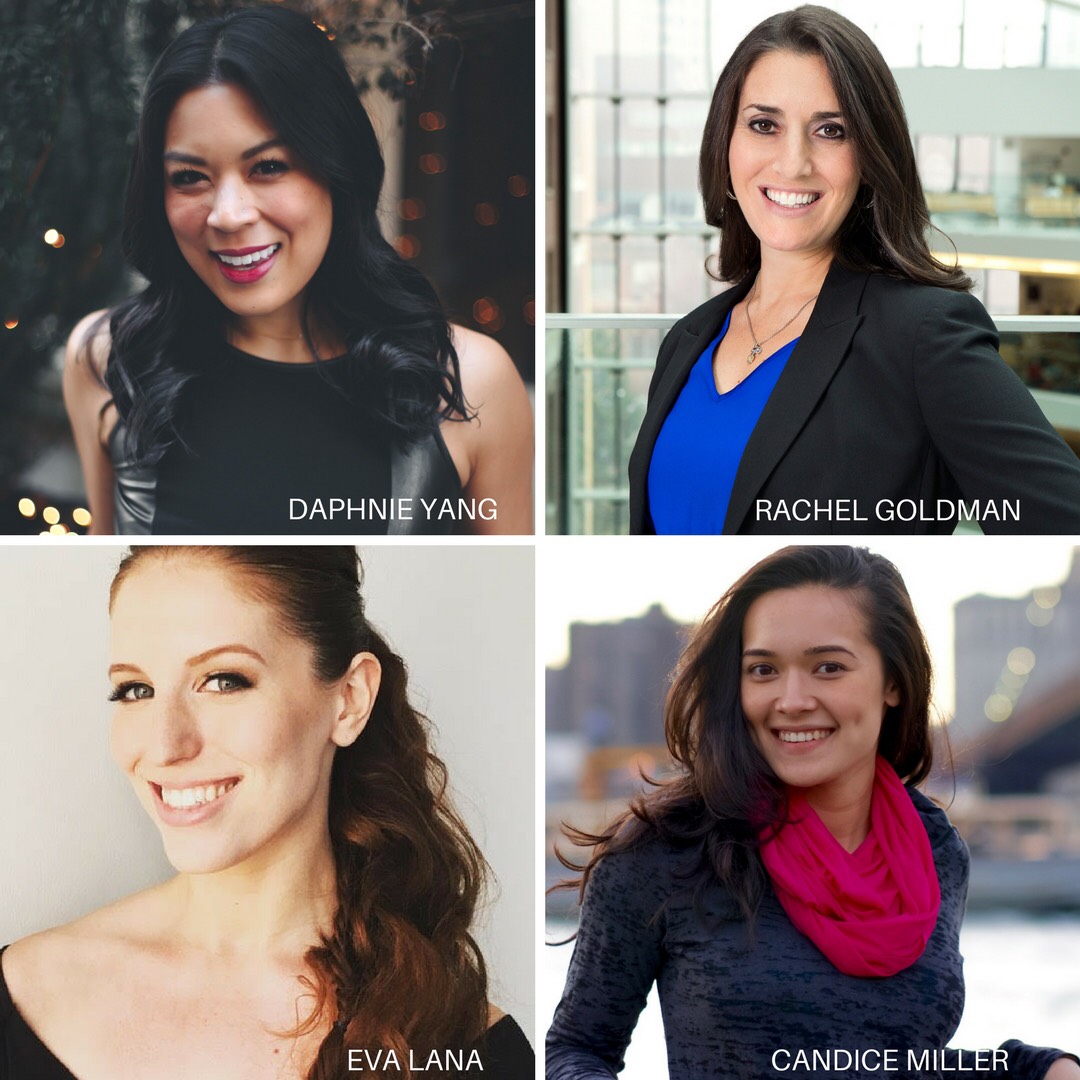 POWER HOUR
Friday, October 20, 2017
5:00pm
Athleta Flatiron
New York, NY

Dr. Rachel was a panelist for POWER HOUR! an emPOWERing networking happy hour for #GirlBosses, entrepreneurs, fitness professionals, health professionals, and anyone who loves health, wellness and business hosted by Athleta on 18th & 5th Ambassador Daphnie Yang .

Dare to Bare NYC- Fundraiser for Body Positivity and Self-Acceptance
Sunday, October 1, 2017
10:00am
Union Square Park, NYC

Dr. Rachel participated in Dare Bare NYC and joined thousands of other women sweating it out in a sports bra to celebrate the beauty of women's bodies regardless of size or shape. To read more about why Dr. Rachel chose to participate in this event you can visit her fundraising page here.
Although this event has ended, you can still visit the site to learn more about the organization or donate below. Stay tuned for 2018 dates!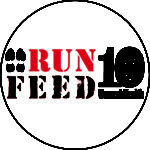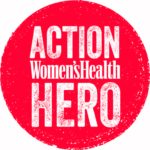 Run 10 Feed 10 - 10K Race for Hunger
Sunday, September 17, 2017
7:00am- 12:00pm
Pier 84 Hudson River Park
(West 44th Street and 12th Avenue)
New York, NY

Dr. Rachel was chosen to be a Women's Health Magazine Action Hero and partnered with them to help fight hunger. Right now, 42 million Americans are going hungry—they don't know when they will get their next meal. Each year, Women's Health and FEED host a 10K in cities across the US to fight domestic hunger.   It's simple. All you have to do is RUN! Run a 10K and FEED 10 hungry people in your hometown. For every person who runs, 10 meals are donated. In 5 years this event has raised over 5 million meals and the hope is to keep the momentum going and make an even bigger difference this year in communities around the country!
Dr. Rachel participated in the NYC R10F10 on September 17th. There are still other R10F10s across the nation that you can participate in. Use her code R10GOLDMAN to receive a discount off of your registration.