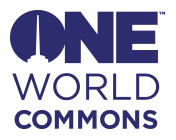 Rachel Goldman, Ph.D., FTOS is a licensed psychologist specializing in health and wellness, including health behavior change, weight management, eating behaviors, and stress reduction. She received her doctoral degree in Clinical Psychology from Fairleigh Dickinson University in NJ. She completed her Pre-Doctoral Clinical Internship with a specialization in Behavioral Medicine and her Post-Doctoral Fellowship with a specialization in Obesity and Bariatric Surgery at the Medical University of South Carolina.
Dr. Rachel is Clinical Assistant Professor in the Department of Psychiatry at NYU School of Medicine and has a private practice in NYC. She is an expert guest on Sirius XM Doctor Radio discussing health behaviors, goal setting, and the struggles with weight loss. She has been quoted and featured in several health-related articles, including NBCNews, CNN, USA Today, and US News & World Report (see Media).
Dr. Rachel also has training in sport psychology and does volunteer work with non-for-profit organizations working with athletes and children encouraging healthy behaviors and a healthy lifestyle. She ran in the 2007 and 2013 NYC marathons, several half marathons, and participated in a sprint distance triathlon. She is currently a Women's Health Magazine Action Hero and National Fitness Day Ambassador. She continues to live an active lifestyle and enjoys helping others live healthier and happier lives by promoting positive behavioral changes.
Dr. Rachel has partnered with One World Commons to provide the tenants of One World Trade Center with various wellness programming. She has developed a monthly Lunch and Learn series, a Healthy Lifestyle Challenge, and co-hosted the first Wellness Fair at One World Commons in January 2018. She plans to continue to collaborate with One World Commons to develop wellness programming tailored to the needs of the individual tenants.
For more information or to speak to Dr. Rachel regarding wellness programming please email her at DrRachelNYC@gmail.com
photo: Robert Adam Mayer