I love being involved in the community and am constantly participating in fitness classes and charity events. Below are some events that I am participating in and how YOU too can get involved.
Stay tuned for more exciting events!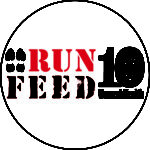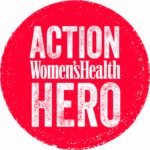 Run 10 Feed 10 - 10K Race for Hunger
Sunday, September 17, 2017
7:00am- 12:00pm
Pier 84 Hudson River Park
(West 44th Street and 12th Avenue)
New York, NY

I am super excited to be a Women's Health Magazine Action Hero and partner with them to help fight hunger. Right now, 42 million Americans are going hungry—they don't know when they will get their next meal. Each year, Women's Health and FEED host a 10K in cities across the US to fight domestic hunger.   It's simple. All you have to do is RUN! Run a 10K and FEED 10 hungry people in your hometown. For every person who runs, 10 meals are donated. In 5 years this event has raised over 5 million meals and the hope is to keep the momentum going and make an even bigger difference this year in communities around the country!
I am running on September 17th (which just happens to also be my birthday) in NYC and would love for you to join me. Use code R10GOLDMAN to receive $5 off of your registration and sign up to join "Dr. Rachel's City Runners."
Dare to Bare NYC- Fundraiser for Body Positivity and Self-Acceptance
Sunday, October 1, 2017
10:00am
Union Square Park, NYC

This is my first year participating and I couldn't be more excited to be a part of this amazing day and cause. I will be joining thousands of other women sweating it out in a sports bra to celebrate the beauty of women's bodies regardless of size or shape. To read more about why I chose to participate in this event you can visit my fundraising page here.
As much as I am excited to be riding in the 10 am Soul Cycle class, I am also super excited to share this event with you and there are 2 ways for you to get involved. You can sign up and join me, along with thousands of other women and sweat it out by registering here or if you would like to support my ride, you can donate below.